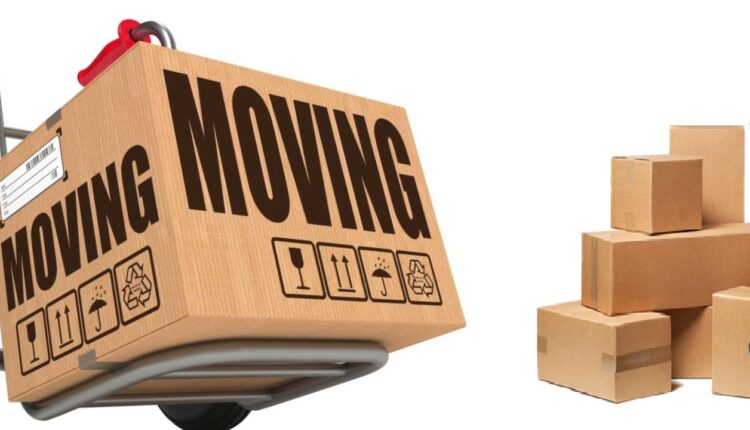 Why do we need packing and moving services?
Have you ever tried moving in Toronto by yourself, without the help of professional movers? If you have, you probably remember the hassle. If you haven't, but you enjoyed the benefits of Toronto moving services instead, you probably don't even want to try it. Relocating is time-consuming, energy-consuming, and potentially expensive. In one word, stressful. This stressfulness can be decreased in one simple step: by hiring professional moving services for your Toronto move. If you don't already know, keep reading to learn why!
They call them experts for a reason
Professional packers and movers in Toronto will complete any moving service faster and better than you could ever imagine is possible. Even if you wanted to move to a new place by yourself or with the help of friends, are you sure you could handle everything properly and in a decent amount of time? Just think about all those clothes in your wardrobe and all those other things that you have to wrap and pack! And think about having to rent and drive a large moving truck, from one side to another of Toronto! Not to mention the fact that you will have to carry that heavy couch and the vintage cabinet down the stairs, careful not to slip nor hit the walls of that narrow staircase! Does it still sound doable and easy to temporarily do the work of Toronto moving services? Think about the fact that reputable Toronto moving companies have a lot of experience helping people relocate in Toronto and the GTA. Their skilled movers are trained to manage not only your move, but also to efficiently pack everything in your home.
They will save you time
Booking professional Toronto moving services for the first time usually gets customers surprised by the speed at which they operate. We are used to our own pace and truth is professional movers are quicker than you would expect. If we talk about the movers we have at Let's Get Moving, they can shrink wrap a couch and have it ready to be put inside the truck in less than two minutes. They can climb the stairs up and down, carrying large furniture, faster than most people can climb stairs carrying a bag of groceries. They can also stack everything you have inside the moving truck with the skills of a Tetrischampion. And if you save a few minutes from here and a few minutes from there, you end up having your professional Toronto moving services saving you hours! Precious hours that you can use any way you want. How nice is that?
They will save you money
Did it sound like a paradox? Booking professional movers results in you paying less for your moving services in Toronto than you would pay for a move you handle by yourself. You would have to rent a truck, buy moving supplies, buy or rent tools, and so on. These add up to costing almost as much as hiring movers! The move will also take a lot of time which you would otherwise spend working. So if you decide to move by yourself, you probably have to take at least a day off from work. Hiring movers will lead to the job being done in less time, which will save you more energy and time for things you love or for things you have to do and are more important. Professional Toronto moving services will be the only choice you ever consider, after booking movers for the first time. If you choose a company like Let's Get Moving, which is fully professional, yet affordable, there is no chance of you ending up paying a fortune for your move. In fact, our Toronto moving services are so cheap, you will look at the bill and wonder whether we didn't forget about billing something.
They will help you stay sane
If you have to use a word to describe your feelings about your upcoming move, is it true that you would at least think of the word "stressful"? This is what moves are, let's be honest. They are stressful. But going for moving services for your next Toronto move will relieve a lot of that stress. Starting with how the operators talk to you and handle your move administrative-wise, all the way to how confident and safe you will feel during the move, it will all be thanks to the movers. The movers we work with at Let's Get Moving are so kind and respectful, and at the same time have a professional attitude, that most of our customers feel relieved from the second they welcome them in their homes.
They will keep your items safe
Accidents are unintended. No matter how many precautions you take, it sometimes just happens, out of thin air, that you break something. However, the chances of you breaking your large wardrobe mirror or the giant crystal vase your grandma left are higher than the chances of professional movers breaking them. Remember, they move heavy and delicate furniture, home décor, and appliances all day long. And even if, by some awful mistake, they do damage them, they will reimburse you for the loss. Any reputable Toronto moving service offers insurance in case of accidental damage. So, worst case scenario, if anything is broken, they will pay for that. On the other side, in case you break any of your belongings while transporting them, there is no one to pay you back.
Moving to a new home is a tough job. If this is not your everyday job, you should leave it to those for whom it is! Affordable Toronto moving services are one phone call away from you. Call Let's Get Moving now and get your free estimate for the upcoming move!